YMDRAB Bulgaria has implemented another international project - "The magic to communicate"
Date: 07.09.2015




"The magic to communicate" - our member movement YMDRAB -Bulgaria has implemented a big international project focused on working with autistic youngsters in rural areas of Eastern Europe.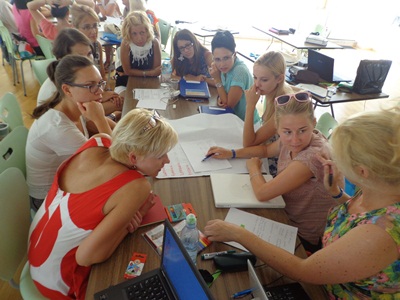 Each autistic youngster has a unique personality. It is necessary to work with each person on an individual program suited to his/her specific problems and needs, in order to have a chance for normal development and successful integration into the educational system and society. Unfortunately, in the rural areas of Eastern Europe, youth workers often continue to work with autistic youngsters using outdated methodologies. The main reasons for this are the relatively limited access to quality information on the latest working methods and lack of international interaction and exchange between organisations involved in this mission.

In response to these problems YMDRAB has a partnership with the Logopedic Associations of Lithuania, Latvia, Estonia and Romania. All together we implemented a big international project named "The magic to communicate". The main project activity was a training course for people who work with autistic youngsters in rural areas of Eastern Europe.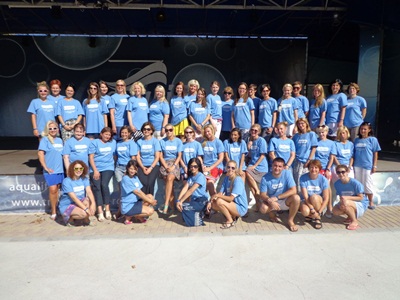 The training course took place from 31.07.2015 to 09.08.2015 in Black See coast village of Kranevo, Bulgaria. The training brought together 50 youth workers and experts from Lithuania, Latvia, Estonia, Romania and Bulgaria. Participants were speech therapists, youth advisors, social workers, psychologists, project managers and volunteers who are engaged in activities supporting the socio-educational and personal development of rural young people with autism in their countries.

The training was conducted by an international team of experts – we had one trainer from each country included. The activities were entirely based on the methods of non-formal education, including: presentations, mixed working groups, practical exercises, role plays, group discussions, field visits and others. Through these activities, the participants learnt about new methods for work with autistic youngsters used in different countries. They developed many new professional contacts and exchanged ideas, experiences and good practices for encouraging inclusion of the young people with autism into the educational system and labor market. The participants visited "Karin Dom" Varna – this is an active civil organization with a leading role in providing professional services for children with special needs in Bulgaria. The experts there explained about the methods that they used in work with autistic children and youngsters and their families. An important part of the training was presenting the opportunities offered by the "Erasmus+" Programme to the organisations which work with rural young people with fewer opportunities and planning of ideas for further interaction and cooperation among the partners.

Beside this busy working program the participants had time for various funny activities for intercultural exchange and amusements on the beach.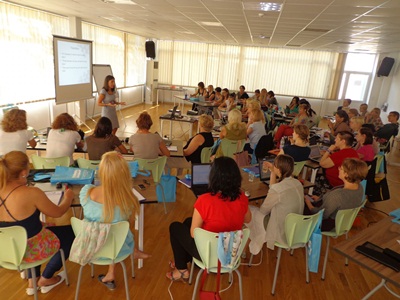 The overall project implementation was based on the MIJARC's working method "To see - To judge - To act". As a result of the training the participants acquired many useful competencies. The course improved their professional capacity and will enhance the quality of their work. The project intensified the exchange and the interaction between the participants and also between the partner organisations so as to develop and implement new tools and innovative approaches in working with rural young people with autism. But undoubtedly the most important project result is that the newly acquired knowledge and skills are already being used in practice through the daily activities of participants with rural autistic youngsters at local level. At the same time the project outcomes are disseminated at national and international level, through the membership of the partner organisations in different European youth and professional associations.

This project was funded by the "Erasmus+" Programme of the European Commission, administered in Bulgaria by "Human Resource Development Center".

Language
English