YMDRAB - Bulgaria brought together young Muslims and Christians in their project "Stronger together: youth collaboration for interreligious solidarity"
Date: 17.07.2015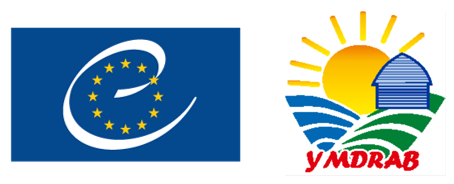 13 young people from Municipality of Botevgrad and 13 young people from Municipality of Ardino participated together in the project "Stronger together: youth collaboration for interreligious solidarity". The project was implemented by MIJARC's member movement, YMDRAB Bulgaria. The main project activity took place between 3rd and 10th July in Kranevo village and aimed at gathering an equal number of Christian and Muslim youth in a neutral place to motivate and prepare them to work for the prevention and peaceful transformation of interreligious conflicts in the Bulgarian rural areas.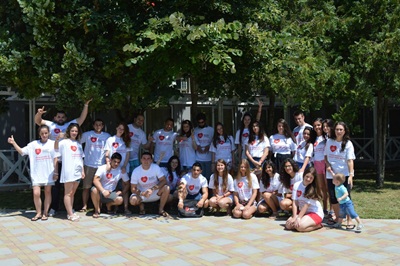 Using various non-formal education techniques such as role plays, simulations, working groups, open discussions, presentation, the participants exchanged opinions and experience about the problems in their local communities and existing prejudices and stereotypes towards other religions. The youngsters had the possibility to share about their religious beliefs and customs. The group visited an orthodox church, a mosque, a synagogue and Armenian Church which was very enriching for everyone. The work of institutions was also discussed focusing on the local, national and international level. The most debated topic was the flow of refugees in Bulgaria and the work of the National Agency for Refugees. Information about Council of Europe and the work of the Youth Department in the field of interreligious dialogue was also presented outlining the No Hate Speech Campaign.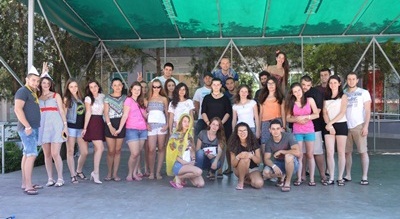 As a result of the project, the participants created a common Declaration, which outlines their opinion in regard to the interreligious tolerance in Bulgaria. In this declaration they identified the most important in their opinion existing problems and proposed actions for overcoming the situation. The actions were concretely addressed towards local and national institutions as well as towards youth NGOs and the Bulgarian youth as a whole.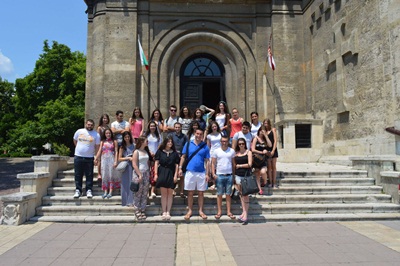 Besides the busy agenda, the participants found time for entertainment – there were various thematic evenings and fun activities on the beach. After the end of the project they shared that they have immensely increased their knowledge about the other religion as well as about their own. Everyone clearly stated that in future he/she will share the learning outcomes and will actively work for creating interreligious tolerance in Bulgaria. The preparation of many follow-up activities will kick off soon to ensure that our project creates impact on local community level as well.

This project is implemented with the support of the Council of Europe by the European Youth Foundation

Language
English