Summer Camp 2014: Better together - we care about rural areas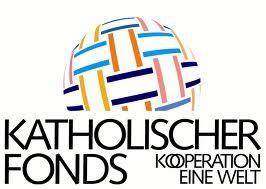 With support of Erasmus+ and Katholisher Fonds MIJARC Europe and KLJB Germany together with KLJ Belgium, YMDRAB Bulgaria, EiR Poland, GUG Malta and APSD Agenda 21 Romania organised a summer camp "Better together - we care about rural areas". It took take place in Passau, Germany from 24th to 31st August.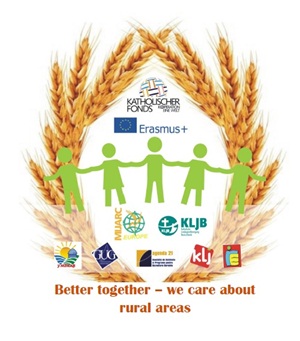 Why?
Rural areas cover 90% of EU's territory and account for approximately 50% of its population. Today, in rural areas of the EU there are approximately 13 million young people aged between 15 and 24. Unfortunately, the life in the villages is less attractive for the youngsters due to lack of good job opportunities, careers, transport, education, health, entertainment and amusements. The lack of these necessities is forcing young people to migrate to large cities, foreign countries or continents and therefore leaving behind aging populations and depopulated areas. This in turn leads to closure of schools, hospitals and shops in the villages. Thus, rural areas become even more unattractive for young people and young people migrate to seek better employment, education and life, which weakens rural development.

The aims:
- to analyse and exchange the realities in the communities and best practices on the topic;
- to experience intercultural learning by exchanging realities, opinions and values with other rural young people from Europe;
- to raise awareness about realities in rural areas in Europe and rural development;
- to empower young people to take an active role in the development of rural areas;
- to raise awareness about differences and similarities in rural areas in Europe;
- to increase the involvement of young people in the social life in local communities and develop projects, based on an intercultural approach.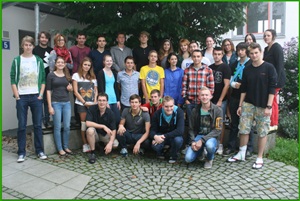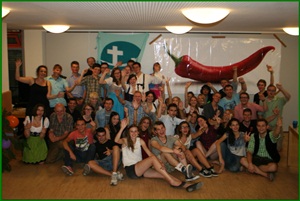 Do you want to find out more?

During the summer camp, the participants had the chance to decide on which tools would be more useful for them to disseminate the results of this activity.
As a result an A 4-page flyer with the summary of the activities, crossword created by the participants and several photos of the event (a printing version of the flyer is also available) was created.
If you want more info, please contact us through office-europe(at)mijarc.info

This project has been funded with support from the European Commission. This publication reflects the views only of the author, and the Commission cannot be held responsible for any use which may be made of the information contained therein.

Activity Date: Sunday, August 24, 2014